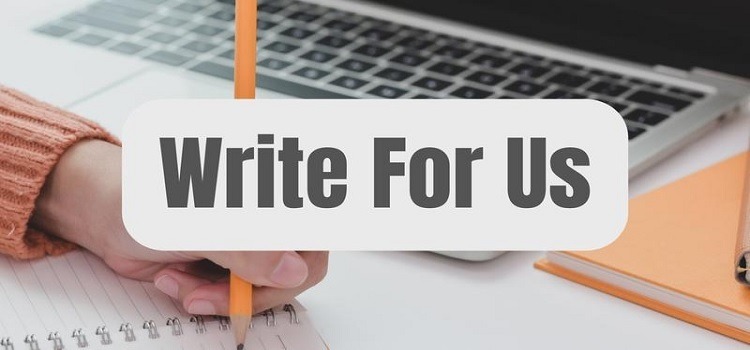 We respect ideas at Betting Post and feel that a good idea can strike anytime. As a result, we've launched our write for us program, which provides the finest opportunities for new content authors. We provide them the opportunity to demonstrate their ingenuity via words that can be published on our blogs.
We welcome you to submit guest blogs if you have appropriate writing abilities and a creative style. You can write on a variety of topics. The following are the categories that our blog covers:
Betting
Technology.
Interior design
Cryptocurrency
Betting News etc.
Write for Us Laws and Restrictions:
If you wish or you are trying to join our team, we want you to supply correct and up-to-date information; if we uncover any fake information in your post, your work will be rejected. The following are the guidelines you must observe while working with us:
Avoid writing extraneous information and keep your material accurate and relevant. Your article should be of a minimum of 700 words in length, preferably more.
There must be no plagiarism in your work, and you must compose it entirely from scratch.
We do not allow paraphrasing from various tools, and if we detect any spun plagiarism in your text, we will reject it.
You must correct all grammatical problems and double-check your text before submitting it.
Do not include anything in your work that encourages gambling, drugs, or other unlawful activities.
Keep it basic yet honest by avoiding any deceptive stuff.
Add keywords naturally, rather than forcing them into your writing, and avoid using too much passive voice.
Try to produce original material because it tends to engage more people.
Aspects to Remember While Writing for Us:
We only accept guest authors who are passionate about producing material; if you believe you are a good fit, don't hesitate to get in touch with us at the above email address. However, instead of employing software, conduct thorough research and write in your own words.
When submitting your application, only include relevant information; do not include stories or extensive pages because they are not required; instead, only provide us with some information about your experience and education.
Please be patient after submitting your application; we receive a large number of applications from authors. Therefore the hiring procedure takes time. Don't worry; we will respond to you sooner or later. Do not be discouraged if your material is rejected; instead, attempt to learn from your mistakes so that we can accept your work the next time.
How to Apply to Work with Us as a Writer?
Do you ever wonder why someone would read your material if it has the same old facts as everyone else's? As you can see, thorough research, data collecting, and distinctiveness distinguish your work from the competition. These tips will assist you in creating more interesting content and attracting readers.
But the most crucial factor is your writing style, so strive to create material that makes people feel good while reading it and does not bring them. Any grammatical errors or plagiarism may result in your dismissal from our team, which we do not desire, so do not duplicate anything and be aware that plagiarism is forbidden.
If you follow our directions and strive to write the way we want, we'll become your voice, and you'll be able to share your expertise with our thousands of daily visitors.u
Also, Reach to Us, By Using the Following Keywords:
Your Keyword is "guest post."
Your Keyword "guest article"
Your Keyword is "write for us."
The Keyword "this is a guest post by"
The Keyword is "submit a post."
Your Keyword is "want to write for."
Your Keyword is "contribute to our site."
Your Keyword is "submit a blog post."
Your Keyword is "contributor guidelines."
Your Keyword is "contributing writer."
Guest Post Write For Us
Your Keyword is "guest column."
Your Keyword is "submit content."
Your Keyword is "submit your content."
Your Keyword "This post was written by"
Your Keyword "guest post courtesy of "
Write For Us Guest Post
Your Keyword is "guest posting guidelines."
Your Keyword "suggests a post."
Your Keyword "submit an article"
Your Keyword is "become an author."
Your Keyword is "contributing writer."
The Keyword "submit news."
The Keyword "become a guest blogger."
The Keyword "guest blogger
The Keyword "guest posts wanted"
The Keyword "looking for guest posts."
The Keyword "guest posts wanted"
The Keyword "guest poster wanted"
The Keyword "accepting guest posts."
The Keyword "writers wanted"
The Keyword "articles wanted"
The Keyword "become a contributor."
The Keyword "submit a guest post."
The Keyword "submit an article"
The Keyword "guest author."
The Keyword "send a tip."
The Keyword in the URL: is "guest blogger."
The Keyword in the URL: is "guest post."
In the title: Your Keyword + guest post
business guest posting
tech guest posting
business write for us Keyword
tech write for us Keyword
business blog guest post keyword
cryptocurrency write for us Keyword
cryptocurrency guest post keyword
small business guests post keyword
Casino guest post keyword
Gambling guest post keyword
betting guest post keyword
tech write for us Keyword
education guest posting
education write for us Keyword
betting guest posting
Casino write for us Keyword
sports write for us Keyword
sports guest posting
lifestyle guest posting
lifestyle write for us Keyword
betting write for us
Casino guest post
health write for us
health guest post
real estate write for us
real estate guest post
gmablingwrite for us
travel guest post
food write for us
food guest post
home decor guest post
home decor write for us
lifestyle guest post
lifestyle write for us
Sport write for us
sport guest post
bitcoin write for us
bitcoin guest post
health write for us
celebrity write for us
celebrity guest post